Dev Update - SP40A enters the desktop screen
---
Hello everyone and welcome to another Dev Update.
On this one we will take a look at the new Sheep that enters the game - SP40A! This sheep has some quite unique characteristics that will surely make it different from all the Sheep to come to the game. Let's take a look:
---
Stats:
The sheep stays the constant size - 2. It has no growth cycles or happiness stats!
This sheep also unifies the Food and Sleep stats creating a new stat: Charge! While the charge is above 0, SP40A can move normally. When the charge drops down to 0, the Sheep stops moving. When you throw it a battery, a screen will open and you will be able to replace the old one with a fully charged, new one!

---
New Items:
SP40A features 4 new items that will be added to Sheep! The first item is the battery, which unlocks with the sheep. Other 3 items are: Metal Block, Transporter, and Gravity Controller, which are all unlockable through SP40A's upgrade tree! Read more about them on the Update Notes on 20th of May!

---
Upgrade Tree:
SP40A also has a completely unique skill tree. The main three branches focus on following stats: Speed, Movement, Charge! Read more on the Update Notes on 20th of May!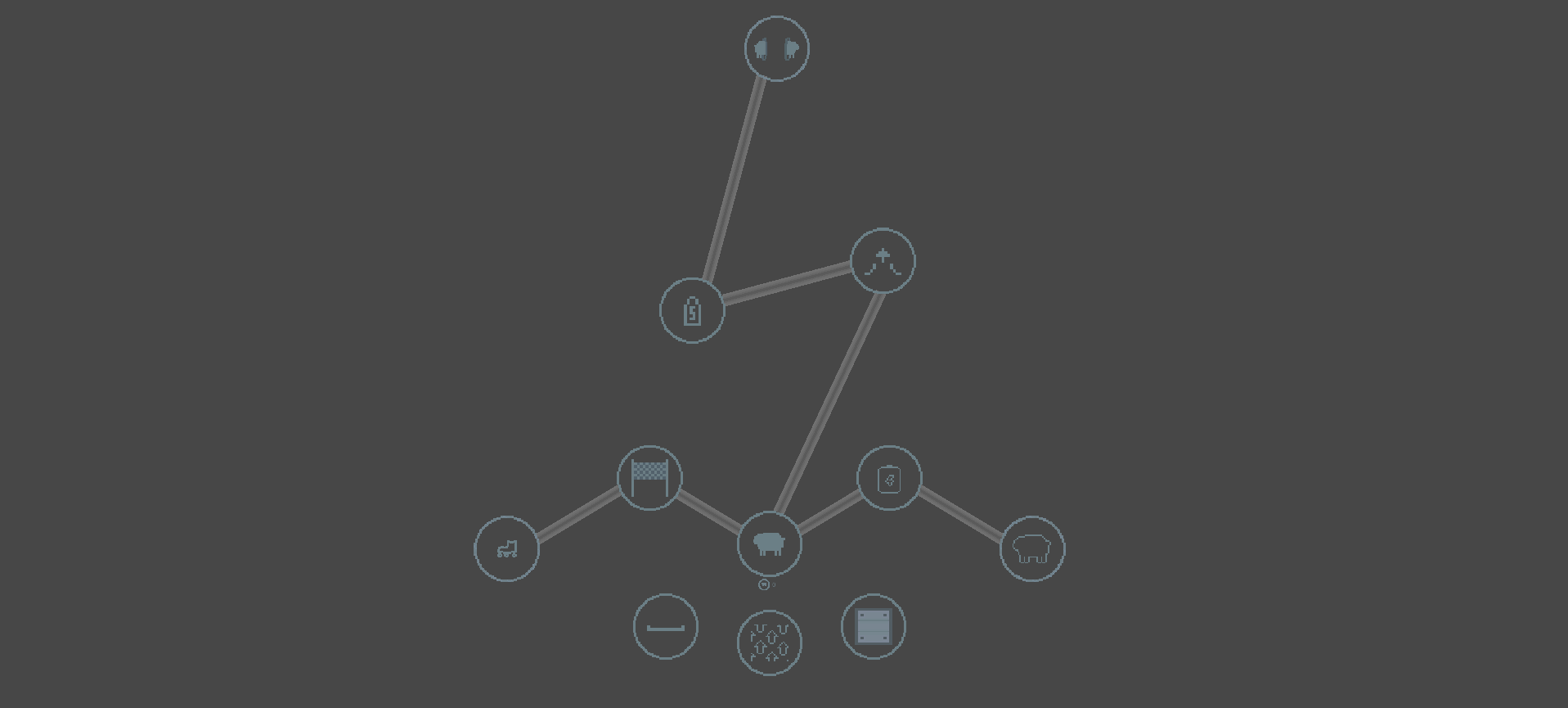 ---
That's it for this Dev Update! There will be one more Dev Update that will be posted before the Update Notes. After that, on 20th of May, Update Notes will be posted that will go vastly in depth of each feature that the new update will have!
Thank you for reading and see you in the next Dev Update!
Draco9990
Get Sheep! Alpha - My overlay pet