Dev Update - Edit Mode Improvements
---
Hello everyone!
In today's dev update we'll take a look into an improved edit mode coming in Sheep! v0.4A. Here are the changes that will be coming in the update:
Building system improvement
The largest problem with the current building system is the amount of clicks one needs to make to place a block. That is why the building system has been completely rewritten and is now almost four times faster! The first thing changed is that you no longer drag a block. Instead, you click on the block you want to place in the menu. Then, a grid spawns on the screen and the menu fades, leaving you free to place the blocks on any place of the screen you want to. To place the blocks, simply click onto the grid on the position you want to place the block. To exit the grid mode, or change the block, simply press escape! Here's a little preview: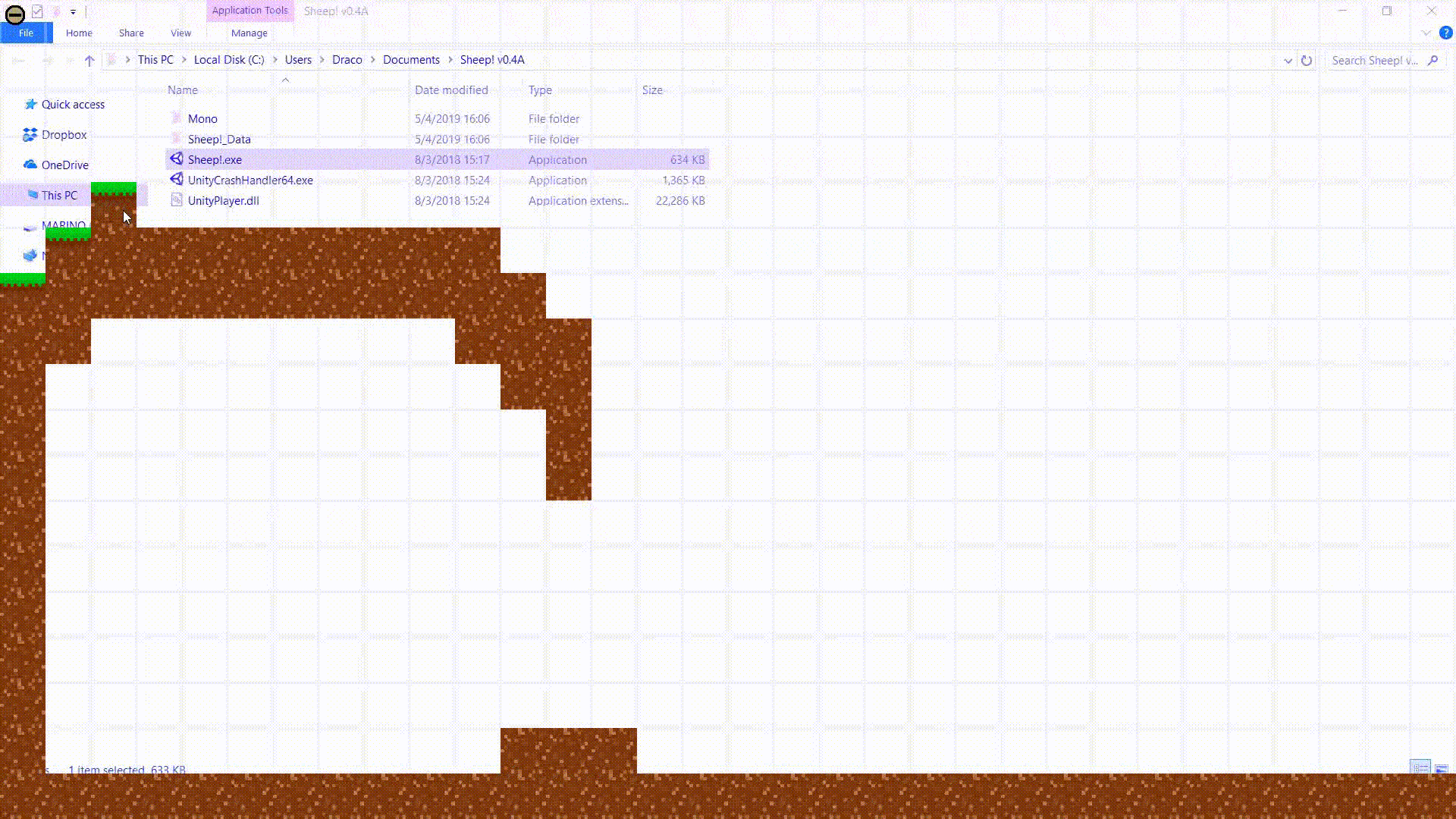 Clearer Menu
Another thing improved in Sheep! v0.4A is the menu visuals. Transparency slider, grid block toggle and menu hide buttons were all removed from the visual menu part. To change the transparency, the keys PAGE DOWN and PAGE UP can now be used. That also means you can change the transparency without needing to go into the edit mode. The menu hide button has also been moved to a key. Pressing T now toggles the menu. Here's how the new lite menu looks: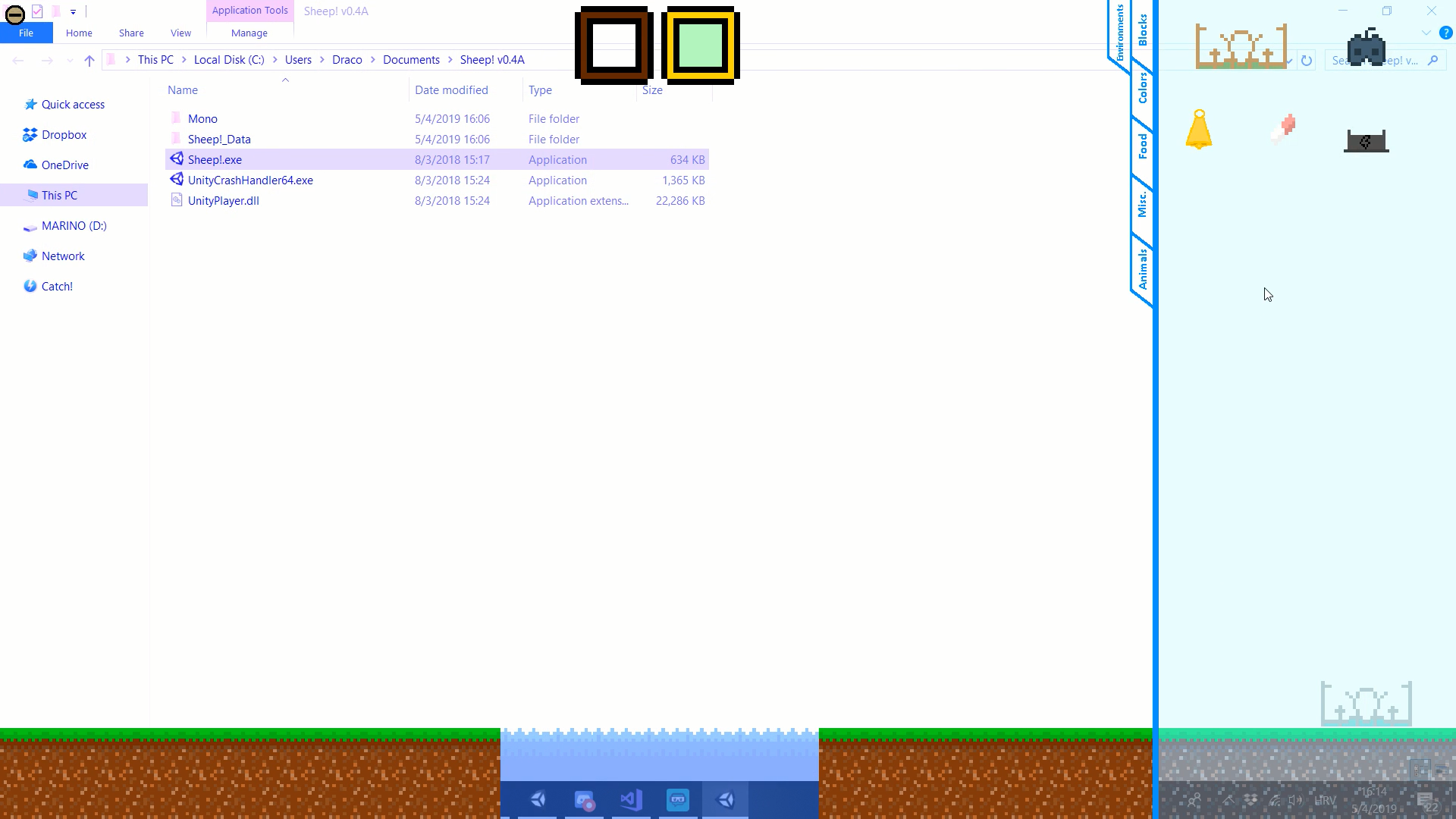 QOL Changes
Some quality of life changes have also been made. Here are some:
Sheeps no longer collide with the grass under any events
Changed the Sheep in the animals tab to be a bit more centered
Users can now replay the tutorial by pressing the keyboard key R
and more...
Sheep! v0.4A will hit both itch.io and gamejolt's sites on 20th of May with some exciting new features! There will be more Dev Updates coming soon describing those changes so be sure to keep an eye out for them! For those of you who haven't had the chance to get the Sheep! while it was discounted, there will be yet another sale upon the game's update on 20th of May so you can claim your game then! Until then, sheep be with you!
Draco9990
Get Sheep! Alpha - My overlay pet